Xceedance Wins the 2022 Insurance Business 5-Star Technology Award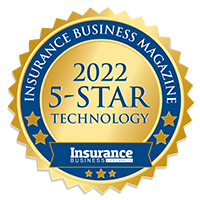 Recently, the 2022 Insurance Business (IB) 5-Star Technology Awards were announced, and Xceedance joined the list of 24 winners. These awards acknowledge insurtech leaders for pushing the envelope and exhibiting the dynamism of the Australian insurance industry.
During a rigorous 15-week process, top industry experts enlisted by IB Australia leveraged IB Asia's network to interview thousands of brokers. The interviews sought to understand insurance professionals' perspectives on current market offerings. Further, technology providers furnished the information on their solutions and what made these solutions unique compared to other offerings. The team from IB Australia then met the brokers and asked them to rate the insurance technology providers. The providers with the highest scores emerged as winners.
The COVID-19 pandemic posed several challenges for the companies, including remote working measures and volatility in premiums and claims. Winners exhibited a capacity to quickly pivot to changing work conditions and bolster their business across other service lines. Winners presented the ability to differentiate themselves from competitors by developing and deploying innovative solutions to address the unique needs of their customer base. Another quality of winning companies was their resilience in adverse conditions, to stand up from the disruption associated with the pandemic or the uncertainties stemming from regulatory changes.
The insurance industry also faced the possibility of widespread claims and litigation associated with business continuity losses, which amounted to about $431 billion in the U.S. alone. Further, insurers were required to process a higher volume of travel and medical claims while functioning at a limited capacity. Amid all these challenges, Xceedance ensured support to its clients to maintain service delivery excellence and business continuity. Our management team collaborated with executives across the organization to deploy a comprehensive procedural framework that would allow us to serve our clients while safeguarding our team members. We also strived to mitigate security, bandwidth, and connectivity issues by coordinating with global client partners, human resources, facilities management teams, and IT infrastructure support teams.
Our committed and collaborative teams, coupled with patient, flexible and cooperative client partners, enabled us to manage core insurance operations for our clients and provide additional services and support across several global locations subject to local restrictions. The 5-Star Technology Award is a testament to our commitment to clients during challenging times and for the foreseeable future.