Learn About the Organizations We Partner With
ChainThat
ChainThat is an insurance technology solutions provider. The company works with business leaders across the insurance industry who have a challenge in extracting business value from technology. ChainThat creates real world technology products that deliver on the promise of innovation. The company's innovative Beyond Policy Administration® (BPA) platform was created to provide a digital catalyst to help insurance organizations develop new products quickly, tap into new markets, partner with carriers, and improve profitability.
For more information, go to www.chainthat.com.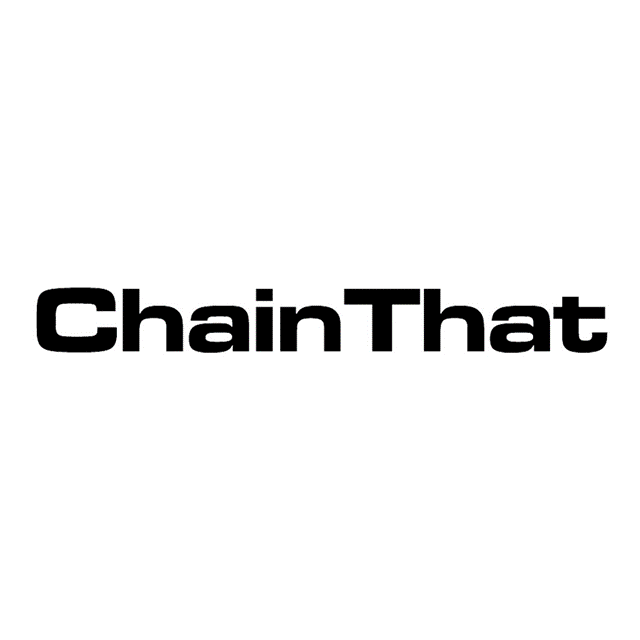 NuVenture
NuVenture nurtures and develops new MGA opportunities with experienced and entrepreneurial underwriters. Guided by core values of integrity and transparency, NuVenture's innovative business model transforms how MGAs transact business. NuVenture's MGA members leverage advanced technology and external data sources to streamline the underwriting process without compromising quality.
For more information, visit www.nuventure.com.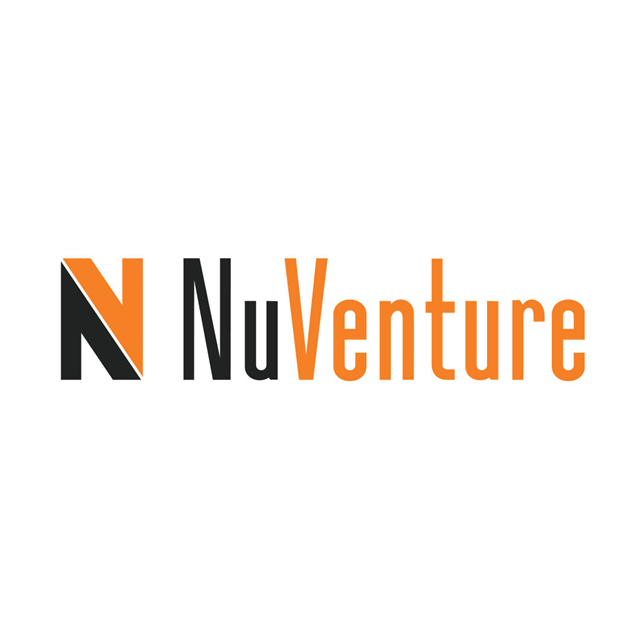 Five Sigma
Five Sigma is a cloud-native, data-driven Claims Management Solution (CMS) with embedded AI/ML capabilities to allow simple and smart claims processing for the insurance industry. Five Sigma simplifies claims management by adding automated claims processing workflows, using data modeling and AI to provide smart recommendations, improving adjusters' decision-making processes, and reducing errors. Leading insurance carriers, insurtechs, TPAs, and self-insured companies use Five Sigma's CMS to modernize their claims operations, reduce claims leakage, enhance compliance, and improve their customers' experience.
For more information, visit www.fivesigmalabs.com.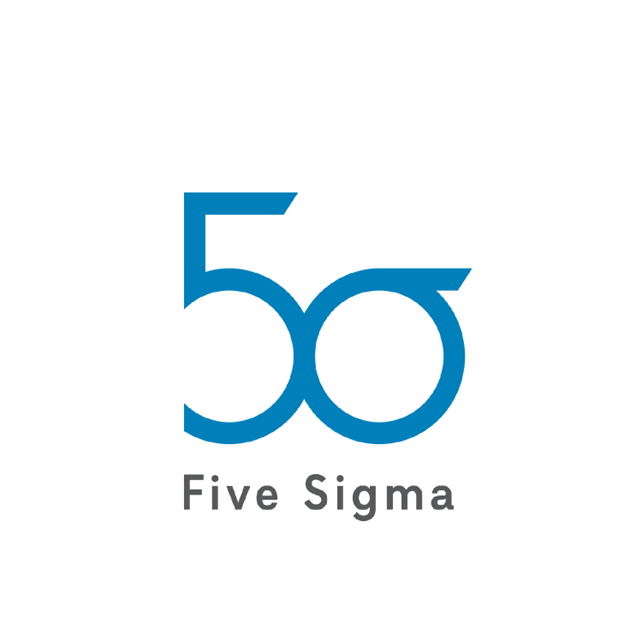 Akur8
Akur8 is transforming insurance pricing with transparent AI. Akur8's proprietary machine learning algorithms automate rate modeling while preserving control and transparency throughout the process. We replace the manual processes of legacy solutions and the need to build and maintain large codebases through custom R/Python developments, while maintaining an output that is understandable and auditable.
BriteCore
BriteCore is a fully-managed core platform for property and casualty insurers that supports digital transformation, emerging technologies, and new business models. Designed as a cloud-native solution, BriteCore is deployed using Amazon Web Services and is continually updated for maximum security, efficiency, and durability at scale. API integration capabilities provide access to third-party solutions, expanding on BriteCore's foundational core, data, and digital offerings. Insurance carriers, MGAs, and InsurTechs partner with BriteCore to gain a competitive edge through efficient operations, compelling customer experiences, and speed to market.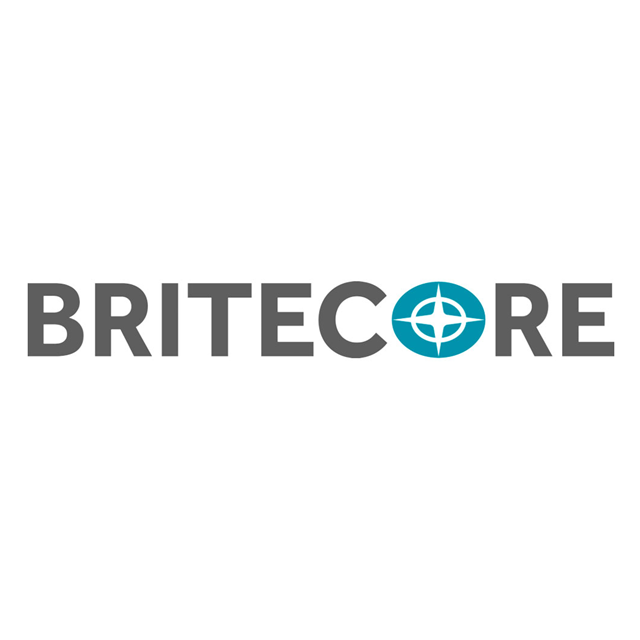 CoreLogic
CoreLogic, the leading provider of property insights and solutions, promotes a healthy housing market and thriving communities. Through its enhanced property data solutions, services and technologies, CoreLogic enables real estate professionals, financial institutions, insurance carriers, government agencies and other housing market participants to help millions of people find, buy and protect their homes.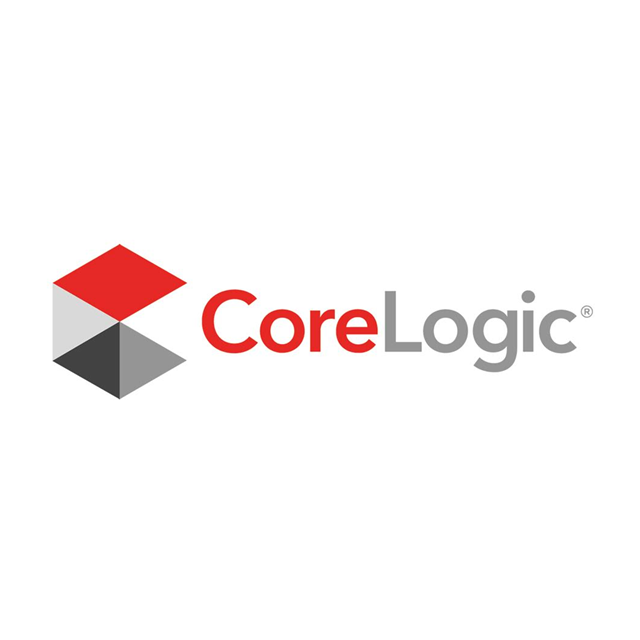 Duck Creek Technologies
Duck Creek Technologies is a leading provider of core system solutions to the P&C and General insurance industry. By accessing Duck Creek OnDemand, the company's enterprise Software-as-a-Service solution, insurance carriers are able to navigate uncertainty and capture market opportunities faster than their competitors. Duck Creek's functionally-rich solutions are available on a standalone basis or as a full suite, and all are available via Duck Creek OnDemand.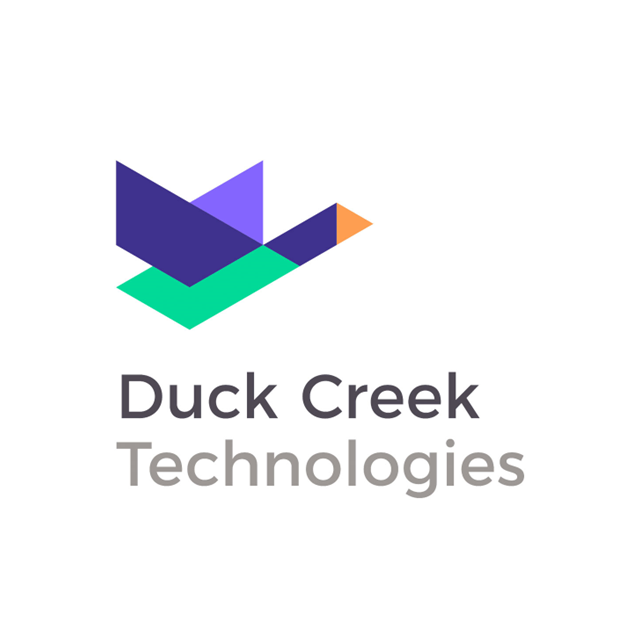 Input 1, LLC
For more than 30 years, Input 1, LLC has provided business process outsourcing and comprehensive software solutions to the property and casualty insurance industry. Input 1's P&C billing solutions help insurance carriers with tailored offerings at a lower cost and with a shorter implementation timeline than when internal IT resources are used. Input 1's premium finance outsourcing helps banks, insurance carriers, and insurance brokers build a valuable profit center that also improves service levels and service options for the customer. The company's software and internet services provide online access to more than one million agents, brokers and policyholders annually.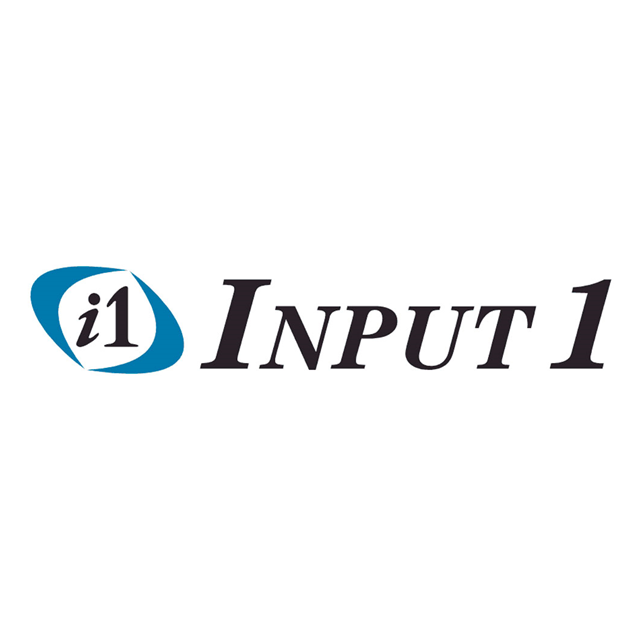 Insurity
Insurity is a leading provider of cloud-based core system solutions and data analytics for the world's largest insurers, brokers, and MGAs. Through its best-in-class digital platform and with unrivaled industry experience and thought leadership, Insurity is uniquely positioned to deliver exceptional value, empowering clients to focus on their core businesses, optimize their operations, and provide superior customer experiences. With users worldwide and more cloud-based deployments than any other core system provider in the insurtech space, Insurity is trusted by 15 of the top 25 property/casualty carriers in the US.
Novidea
Novidea is the global, end-to-end broker management platform designed for insurance distribution. Novidea provides a complete front and back office, cloud-based solution that covers the entire insurance lifecycle, fueling business growth through data monetization and actionable intelligence. With a real-time view of the full customer journey, Novidea optimizes every customer interaction and exposes new opportunities to drive profitability. By revolutionizing traditional work patterns, Novidea drives operational efficiencies that address today's customer demands and insurance industry challenges. Founded in 2009, Novidea supports agents, brokers, MGAs, and the London Market, servicing more than 14M+ policies in 14 countries.
Oasis Loss Modeling Framework (Oasis LMF)
Oasis Loss Modelling Framework (Oasis LMF) is a not-for-profit company founded in 2012 to open up the world of catastrophe modelling. It is collectively owned by close to 40 of the world's leading insurers, reinsurers, brokers and financial institutions. Together, with an Associate Membership of almost 100 companies and academics, it forms a widespread community of organizations dedicated to improving exposure management and catastrophe risk modelling, and strengthening links between relevant work in the scientific community and business users. Oasis provides open source software, encourages a vibrant community and stimulates innovation. Oasis software, code and full documentation is available to enable active engagement with a broad community of users.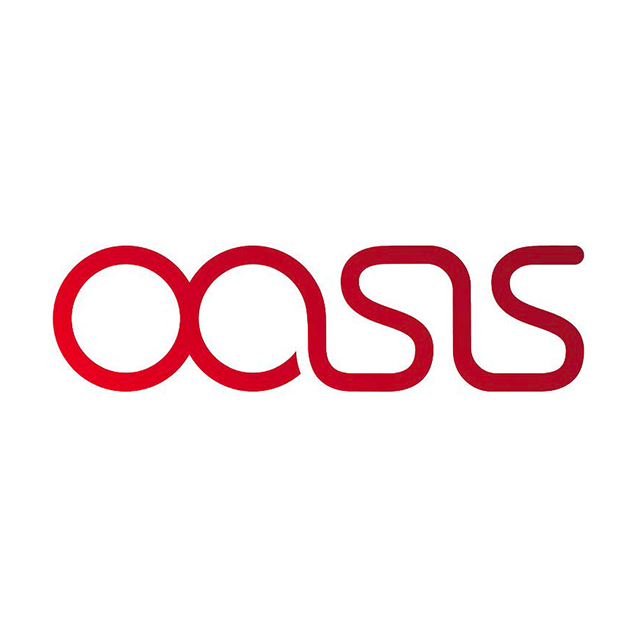 r10
r10 is a boutique consultancy based in the heart of the London insurance market, focused on delivering high-quality expertise to our clients. r10 helps you to transform your business and technology operations by offering a range of services including Advisory, Project Delivery and Staff Augmentation. They draw upon their extensive network of associates and strategic partners to meet specialized requirements and scale up or down efficiently.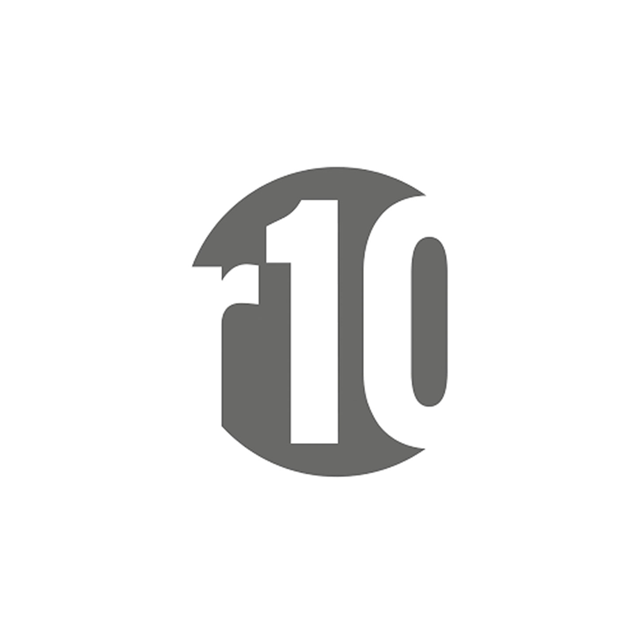 Salesforce
Salesforce feels more like a family than your average tech company. We're warm, friendly, and fun. Our company is anchored in values and built on relationships, and that's reflected in our Brand Promise. We unite companies around their customers through industry-leading products and trusted partnerships. We build a more equitable future for all by developing skills and careers, and driving thoughtful innovation. And we champion business as the greatest platform for change, leading by example.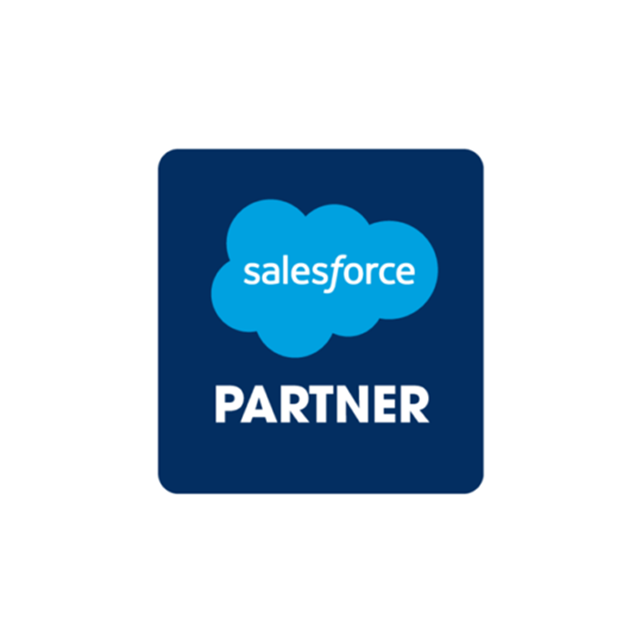 Ultimate Risk Solutions
URS products provide clients the most sophisticated, fast, and easy-to-use software technologies to address the wide range of analytical challenges insurers, reinsurers, brokers and consultants face in risk modeling, including reinsurance evaluation, catastrophe risk portfolio modeling, asset portfolio modeling and strategic planning. As specialists in cutting-edge ECM, reinsurance optimization, ESG, reserving pricing platforms and services for non-life insurers, reinsurers and brokers, URS enables a sophisticated, risk-conscious business culture to support risk strategy and ERM.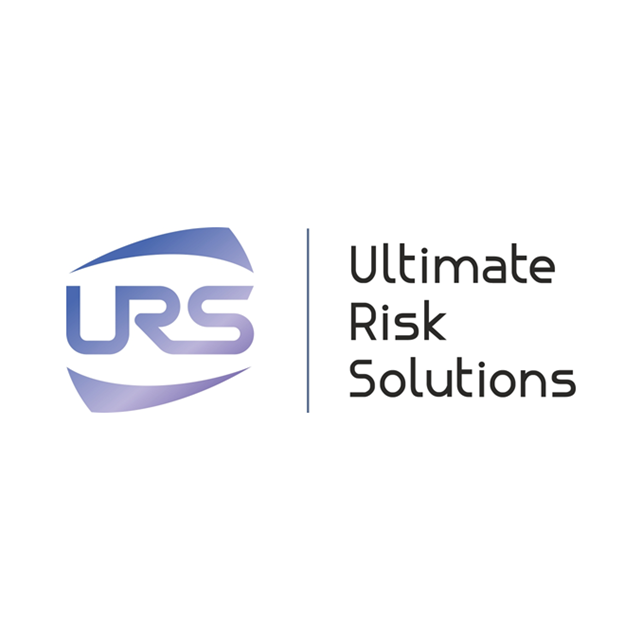 Verisk
Verisk (Nasdaq:VRSK) is a leading provider of advanced tools and analytics for the property/casualty insurance industry. Drawing on unique data assets and deep domain expertise, Verisk products and services help insurers underwrite and price risks with greater precision and efficiency and manage claims more effectively across the spectrum of commercial and personal lines of insurance. Verisk is a leader in developing innovative solutions and works with multiple stakeholders in the property/casualty insurance marketplace, including insurers, reinsurers, third-party administrators, agents and brokers, insurance regulators, and risk managers.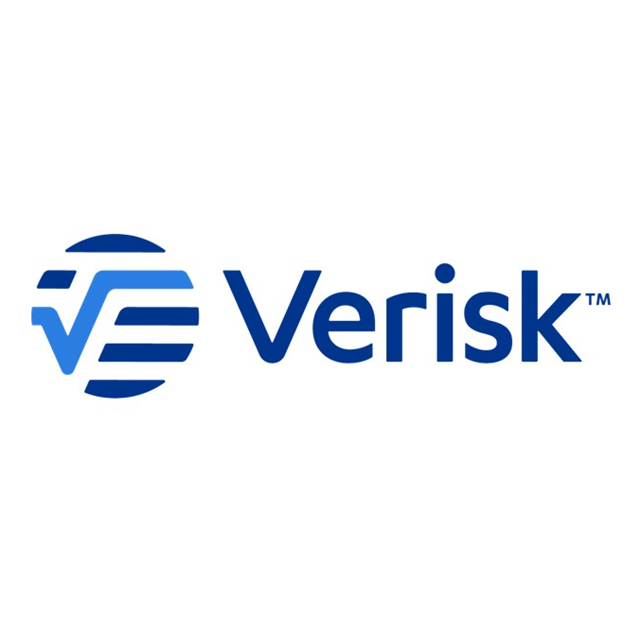 Xemplar Insights
Xemplar Insights is an independent software solutions company, with a proven record of successful implementations, impactful results and customer satisfaction. In operation since 2015, the Xemplar team has developed several innovative software products and solutions to enable P&C carriers, MGAs, and commercial fleets with digital transformation in the areas of (a) customer engagement, (b) policyholder services, and (c) risk management. Built using robust cloud architecture and native mobile frameworks, Xemplar products are designed to be scalable, flexible, and extendable to suit the needs of P&C insurers. Solutions are highly economical and deliver a significant ROI.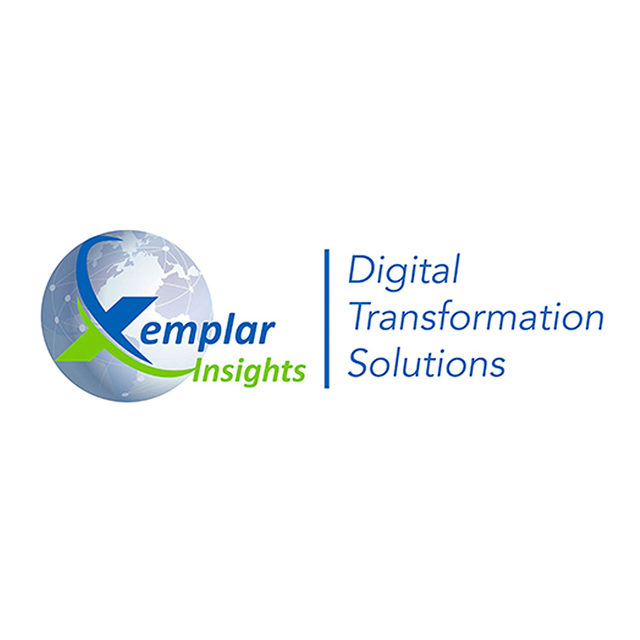 Associations and Affiliates
AAIS
Established in 1936, AAIS continues to serve the Property & Casualty insurance industry as the only national nonprofit advisory organization governed by its member insurance carriers. AAIS delivers tailored advisory solutions including best-in-class policy forms, rating information and data management capabilities for commercial lines, inland marine, farm & agriculture and personal lines insurers. Its consultative approach, unrivaled customer service and modern technical capabilities underscore a focused commitment to the success of its members.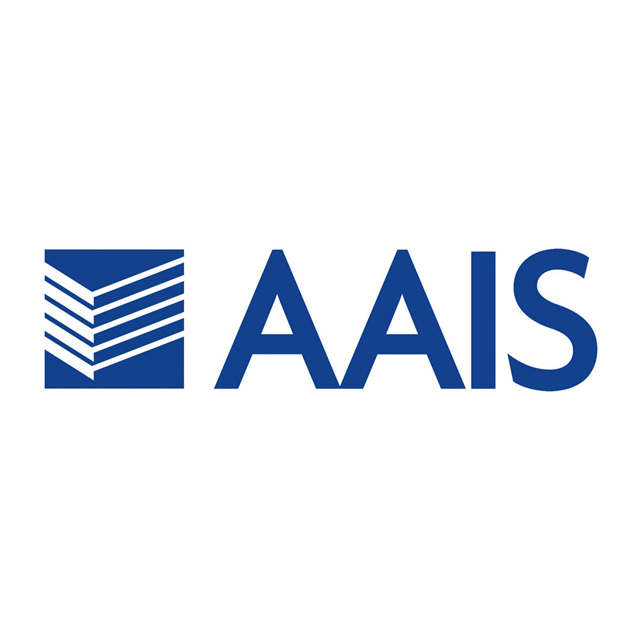 ACORD
ACORD (Association for Cooperative Operations Research and Development) is the global standards-setting body for the insurance and related financial services industries. ACORD facilitates fast, accurate data exchange, and efficient workflows through the development of electronic standards, standardized forms, and tools to support their use.
California Insurance Wholesalers Association (CIWA)
California Insurance Wholesalers Association (CIWA) is a California State professional organization, which promotes the role of the wholesaler in the insurance industry. It also promotes the role of insurers, which distribute their products through wholesalers, as well as the vendors which service wholesalers. CIWA is a strong recognized legislative voice for the California Wholesale Insurance Industry. Insurance wholesalers are state-licensed businesses, which are predominantly engaged in insurance sales where there is another insurance agent-broker licensee between the wholesaler and the insurance applicant. The typical clients of wholesalers are retail insurance agents and brokers.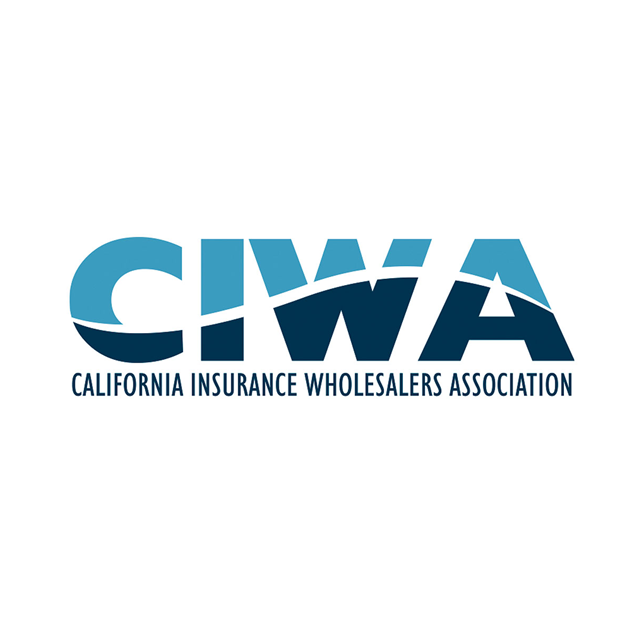 The India InsurTech Association
The India InsurTech Association's goal is to facilitate the promotion of usage of technology across the insurance value chain in India. The association will promote new digital business models, build collaboration between start-ups and all the other participants of the insurance industry.
Instech London
Instech London was formed in April 2015 as an attempt to recreate the ecosystem that was serving the FinTech community. The primary purpose of InsTech London is to pull together a group of innovators, entrepreneurs, investors and professionals from across the market and enable them to meet like-minded folk and provide them with a hub to explore together ways to maximize the opportunities offered by technology. It is an insurance technology innovation community connecting everyone interested in InsurTech and run by people living and breathing this exciting new world.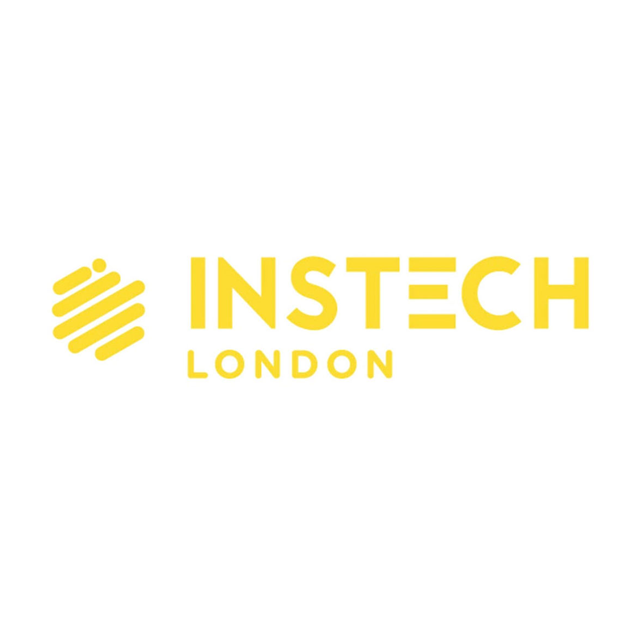 The Israeli Insurtech Accelerator
The Israeli Insurtech Accelerator is focused on helping Insurtech start-ups and companies who wish to be a part of this industry. The chosen start-ups and companies participate in a 10-week customized program to introduce their organization to leading figures in the world of insurance and Insurtech – from TLV city to the largest markets in the world. The Global Insurance Accelerator is a mentor-driven business accelerator designed to foster innovation in the insurance industry by supporting start-ups targeting the global insurance industry.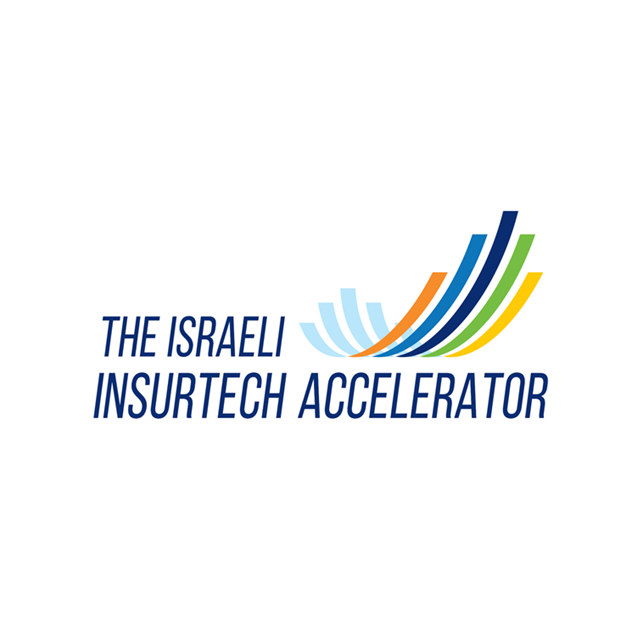 The Italian InsurTech Association
The Italian InsurTech Association (IIA) is more than an association, it is a community linked by the goal of increasing insurance penetration through the development of new offerings, designed and implemented for the new, modern digital consumer. Founded in January 2020, IIA is a non-profit which brings together companies active in the InsurTech sector throughout Italy.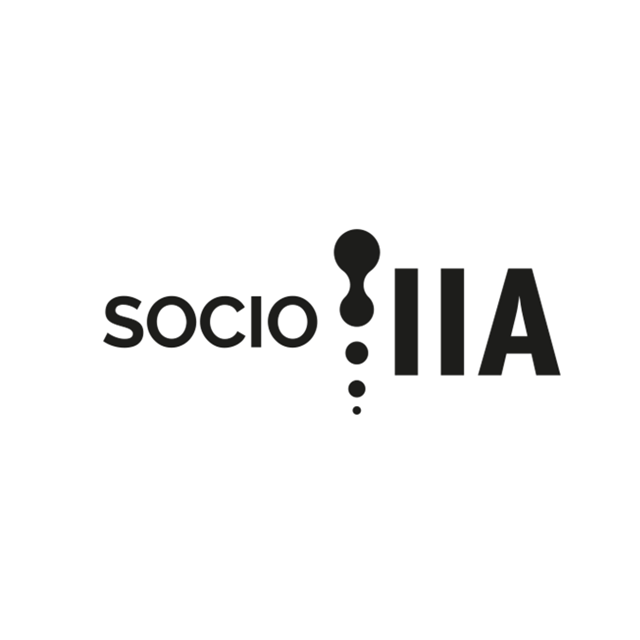 The Managing General Agents' Association (MGAA)
The Managing General Agents' Association (MGAA) is a UK based not for profit organisation dedicated to representing true MGAs. Formed in 2011, the MGAA also aims to provide a better understanding of what MGAs are and the contribution they make to the insurance industry. The MGAA currently has approximately 150 full members representing billions of pounds in underwriting capacity. They are joined by dozens of market practitioner and supplier members. The MGAA delivers benefits for members with a clear aim of shaping the future of delegated underwriting.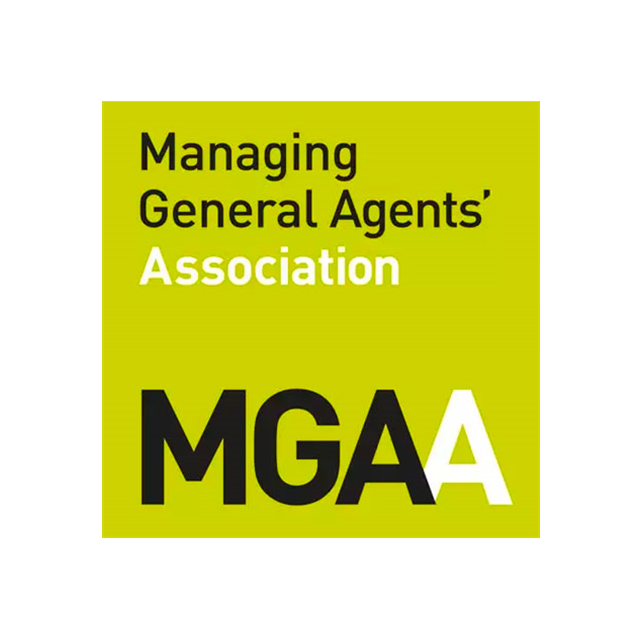 National Association of Mutual Insurance Companies (NAMIC)
For more than 120 years NAMIC has been serving in the best interests of mutual insurance companies – large and small – across the United States as well as in Canada. NAMIC membership includes more than 1,400 member companies. The association supports regional and local mutual insurance companies on main streets across America along with many of the country's largest national insurers. NAMIC member companies write $313 billion in annual premiums and together account for 66 percent of homeowners, 53 percent of automobile, and 31 percent of the business insurance markets.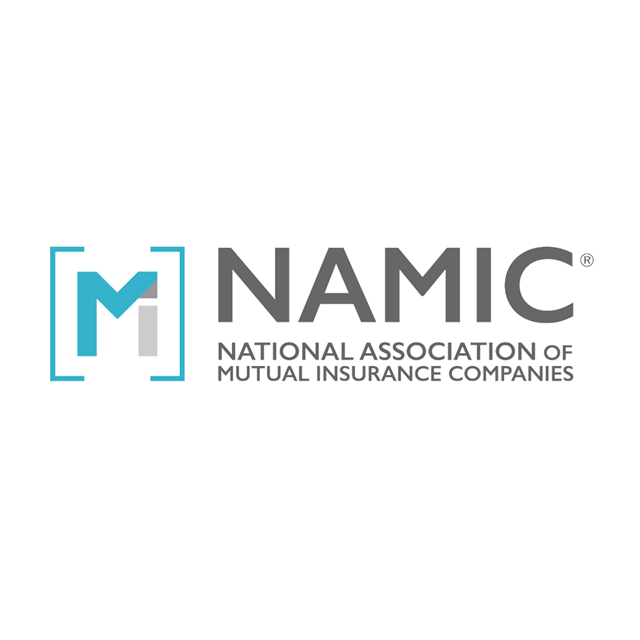 NASSCOM
NASSCOM, a not-for-profit industry association, is the leading advocate for the IT BPM industry in India. Established in 1988, NASSCOM has constantly supported the IT BPM industry in technology and business process innovation. Through policy advocacy, the association focuses on the development of IT BPM disciplines and helps in defining the strategic direction for the sector to unleash its full potential. NASSCOM is dedicated to expanding the global IT BPM ecosystem by creating a conducive business environment, simplifying policies and procedures, promoting intellectual capital, and strengthening talent pools.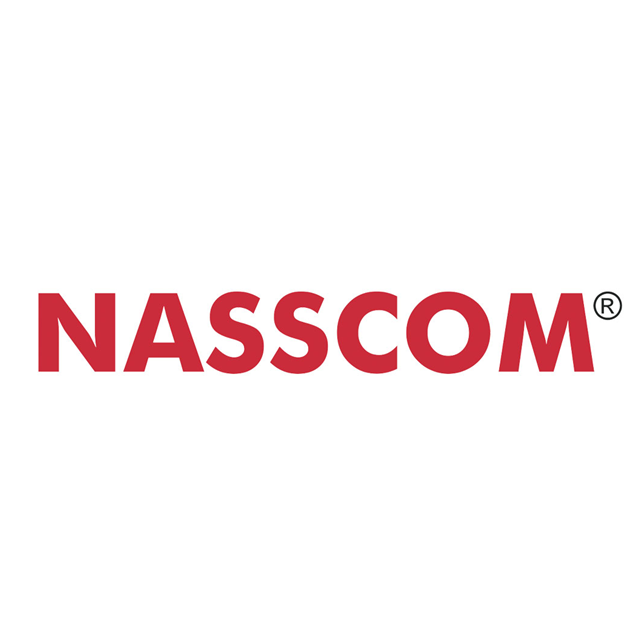 Target Market Program Administrators Association
The Target Markets Program Administrators Association is an organization dedicated to the unique challenges of Program Administration. Their mission is to help Program Administrators conduct their business more efficiently, with greater proficiency and profitability. Target Markets is the best resource in the industry for market contacts, education, networking and services pertaining to Program Administration.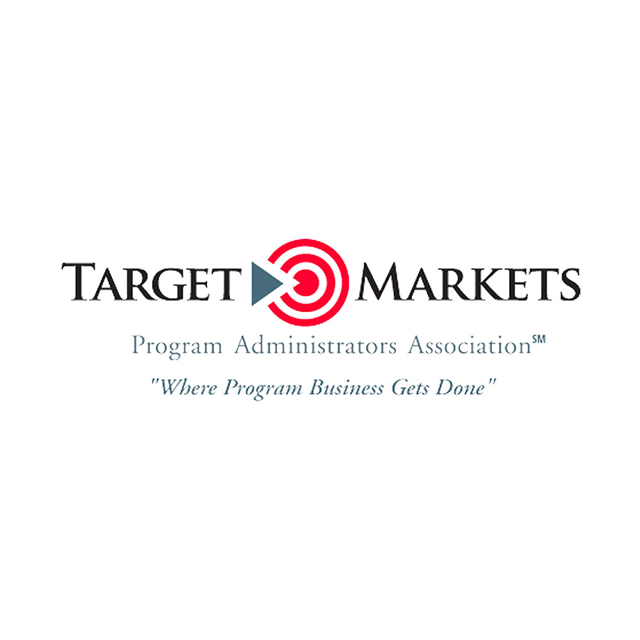 Vermont Captive Insurance Association (VCIA)
The Vermont Captive Insurance Association serves an important role in anchoring Vermont not only as the premier US captive domicile, but as one of the world's largest and most desirable domiciles. Through successful efforts to promote the general welfare of the captive insurance industry in Vermont, VCIA has earned the national reputation of being a well-respected and highly effective trade association.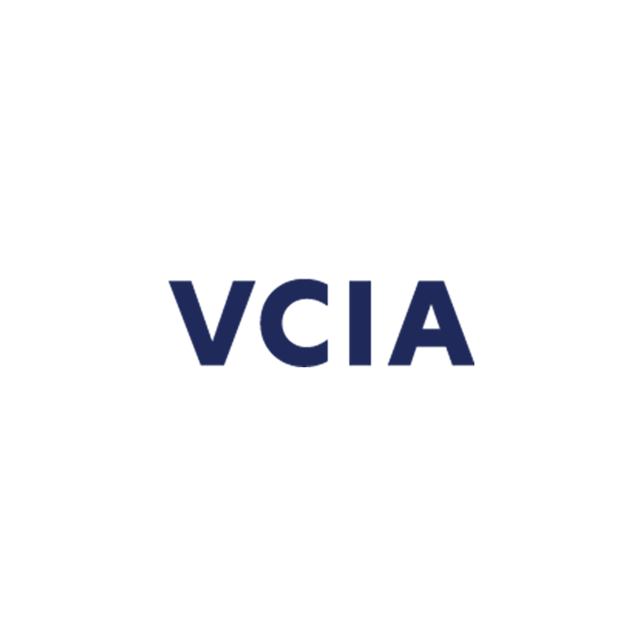 Wholesale & Specialty Insurance Association (WSIA)
The Wholesale & Specialty Insurance Association (WSIA) is a world-class member service organization representing the entirety of the wholesale, specialty and surplus lines industry. The Wholesale & Specialty Insurance Association was formed in 2017 through the merger of the American Association of Managing General Agents (AAMGA) and the National Association of Professional Surplus Lines Offices (NAPSLO). WSIA's membership consists of approximately 735 member firms, including U.S. Wholesale, U.S. Insurance Market, Associate and Service members, representing tens of thousands of individual brokers, insurance company professionals, underwriters and other insurance professionals worldwide conducting business in the U.S. surplus lines market.