Digital Workflow Management
Robust BPMN solution helping insurance organizations streamline and automate work allocation, escalations, notifications, and reporting for superior productivity
Tedious, manual work allocation and poor collaboration across the insurance enterprise may cause task slippage, leading to unnecessary delays and poor end-user experience. That also affects organizational productivity due to duplication of effort, low SLA/TAT visibility, and the lack of workflow tracking and management. No single source of truth or a single pane view of information affects audit management, and manual reporting increases employee workload. Further, traditional workflow management approaches provide limited analytics capabilities for decision support and pose challenges in scalability and change management.
Xceedance Digital Workflow Management addresses critical workflow management challenges faced by insurance organizations. The solution automates task creation, query management, and end-to-end SLA/TAT management and enables no-touch task distribution and allocation. It strengthens control with greater visibility and enhances collaboration and business agility, driving continuous process improvement. Moreover, Xceedance Digital Workflow Management integrates easily with core systems, such as the policy administration system (PAS), billing, claims, email, document management, etc.
Xceedance Digital Workflow Management delivers significant business outcomes for insurance organizations.
Reduced cost, improved compliance, enhanced decision making, and increased collaboration with brokers and customers.
Automated processes, reduced manual intervention, increase process standardization, improved cross-department collaboration, prioritized critical requests, and real-time visibility into the work queue.
Superior productivity, enhanced mobility and business agility, improved turnaround times, no duplication of efforts, and in-depth, actionable data insights.
Primary Functions
Automates task management, allocation management, review management, query management, audit management, SLA/TAT management, and data analytics.
Auxiliary Functions
Provides a 360° view of the broker and insured, streamlines search management, diary management, help management, and knowledge management, and enables chat/messenger capabilities.
Studio
Simplifies party management, business process management (new business/renewal, policy administration, claims, and financial accounting), forms management, rules management, and master reference data management.
Engines
Delivers leading-edge business process management capabilities, rules engine, communication engine, and mail triaging.
Integration
Integrates closely with your core insurance business applications, document management system, and mail servers.
"Digital transformation" is about improving efficiency, driving customer experience, increasing revenue, reducing costs, and designing new revenue streams.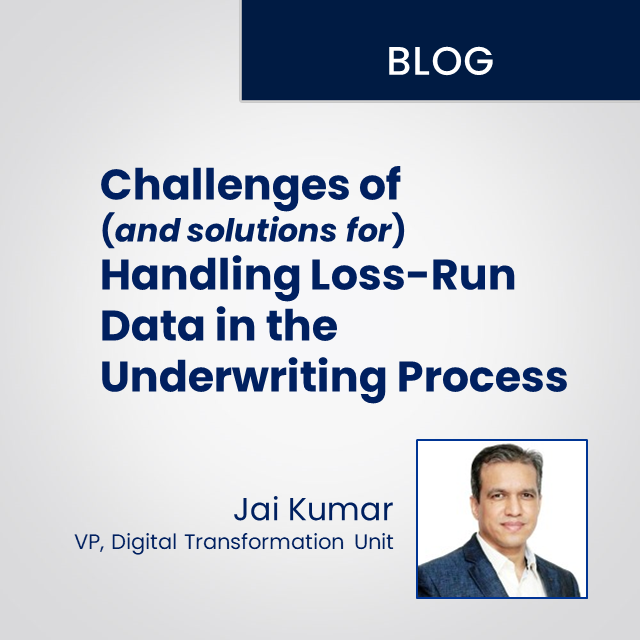 Xceedance Digital Underwriting Assistant simplifies loss-run data extraction and enables insurers to digitize multiple years of loss-run data files.